Trade name: Diana™
Botanical name: Aloe Hybrid 'LEO 4325'
Description: Numerous beautiful spires of pink buds open to pale-pink turning to white- in winter- terrific flower production. A beautiful medium sized hybrid aloe which can form a stemmed plant but when mature is more likely to trail as a shrub


Stemming but shoots to form a shrub. Over time rosettes fall and trail

Height (approx. excluding flowers)





Pastel pink to white bicolour


Low but plant will benefit from water in very dry climate, particularly in summer.

Birds (insect eaters and nectar feeding), bees, butterflies

Highly resistant to pests and disease

Most soil types as long as free draining but rich soil preferred. If clay soils must raise plant so water drains away
Ability to cope with high rainfall



- Water during Summer
- Provide fertiliser/compost in Spring
- Remove old spent flowers (not necessary)
- Remove old leaves (not necessary)
There is limited availability of this rare aloe cultivar nationally
Please contact the Aloe-Aloe farm directly to source it at

[email protected]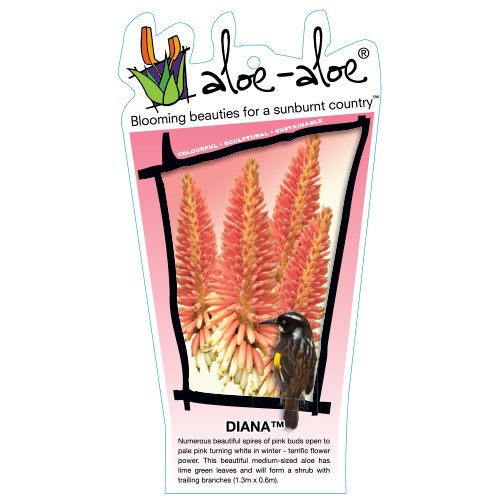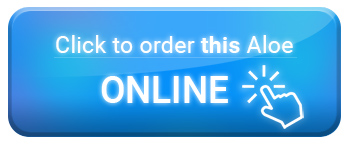 Legal notes:
The trademark Diana™ is owned by Aloe-Aloe Horticulture Pty. Ltd. 'Diana™' is a trade name and not a cultivar name. The botanical and cultivar names of this plant are Aloe hybrid 'LEO 4325'.