Trade name: Topaz PBR
Botanical name: Aloe 'Topaz' PBR
Description: Beautiful long lasting pinkish orange flowers, from mid summer to early winter, complement the elegant grass-like leaves of this magnificent aloe hybrid. Excellent specimen for borders, mass planting and pots.


Quick clumping grass aloe

Height (approx. excluding flowers)







Low but plant will benefit from water in very dry climate, particularly in summer.

Birds (insect eaters and nectar feeding), bees, butterflies

Resistant to pests and disease but need to watch for aphids during hot periods with no rain

Most soil types as long as free draining but rich soil preferred. If clay soils must raise plant so water drains away
Ability to cope with high rainfall



- Water during Summer
- Provide fertiliser/compost in Spring
- Remove old spent flowers (not necessary)
- Remove old leaves (not necessary)
This cultivar is widely available in commercial quantities across Australia for large landscape projects
Legal notes: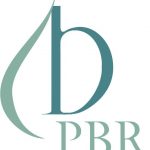 Unauthorised commercial propagation or any sale, conditioning, export, import or stocking of propagation material of this variety is an infringement under the Plant Breeder's Rights Act 1994